YOUR HOST:
John Toutant
My grandfather hunted and trapped his entire life in the cold Canadian Shield. In the fifties, when times were tough, he helped to feed and provide for an unknown number of families by hunting and trapping. When I was young, he started regaling me with stories and taking me hunting, and in this way, his knowledge was passed on to me. He was my teacher, my guide and my mentor for all things hunting.
My love of bear guiding started in the early 90's when I began guiding for my cousin's outfitting business in Alberta, called Alberta Trophy Hunters. His first-rate guides took me under their wing and taught me everything there is to know about bear hunting and bear baiting. I was instructed how to choose the location of a new bait station. Location is key, after all. You can't just put a drum anywhere and think the bears will find it!
I took my skills back to Manitoba, where my family is, and I continued to work for outfitters in the Canadian Shield, where I was told that I was an excellent bear guide. My hunters got big bears!
Then I took a few years off from guiding while my wife Tammy and I raised three beautiful daughters. This is something I will never regret, as my family is so important to me and my kids are my true legacy. While raising my family, I continued to hunt and enjoy the outdoors and the wilderness. Nothing can keep me out of the woods!
In 2015, the opportunity of a lifetime presented itself for me to purchase Big Woods Wilderness Outfitters. This is my dream come true! Now as the new owner/operator of this wonderful business, I, along with my extremely talented guides, will work tirelessly so that you bring home a trophy you can be proud of!
I look forward to hunting with each and every one of you. After the first day of hunting, we will become lifelong friends, and I am sure that you will want to return to Big Woods Wilderness Outfitters again and again.
Happy Hunting!
John Toutant
Owner of Big Woods Wilderness Outfitters
Manitoba, Canada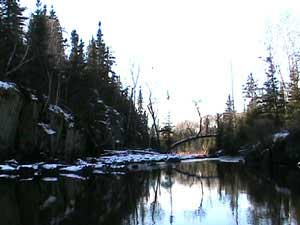 Please Contact Us for information on how to book your wilderness deer or bear hunt today!
Phone toll-free, 1-866-444-0401 or email toutant@mymts.net.