OUR LOCATION
Big Woods Wilderness Outfitters is located in the heart of North America, about 110 miles northeast of Winnipeg, Manitoba, Canada, in Nopiming Provincial Park along the Ontario border. You will be staying just 15 miles, as the crow flies, from a woodland caribou calving grounds. The rugged beauty of this Canadian Shield landscape offers incredible wildlife habitat and countless opportunities for photography.
Please see our own examples on our Photos pages.
Our territory is 2400 square miles of accessible wilderness with great opportunity to view such wildlife as black bear, whitetail deer, timber wolf, moose, bald eagle, fox, lynx, ruffed grouse, marten, and fisher. Our area also offers excellent fishing opportunities for northern pike, walleye (pickeral), and smallmouth bass.
You will be hunting whitetail deer in the most northerly edge of their range east of Lake Winnipeg in Manitoba. We are located along the Ontario border, where the spring bear hunt had been banned for several years. This ban has provided a surplus of black bears coming into our bear bait sites.
An added bonus about our location is that, although we are situated in fairly remote forested wilderness, we enjoy well-maintained road access.
If You Are Flying:
Major airlines fly to Richardson International Airport in Winnipeg, Manitoba. Inform us of your itinerary and we will transport you to and from the airport or your hotel.
If You Are Driving:
We can email or mail you a map with driving instructions for the Manitoba portion of your trip. We are about a 2-hour drive from Winnipeg.
From Winnipeg, head east on Highway #15.
Turn left (north) onto Highway #302.
Near Beausejour, turn right (east) at Highway #44. Turn left (northeast) at Highway #214. Turn left (north) at Highway #11. Go around the town of Lac du Bonnet and then turn right (east) onto Highway #313. Turn left (north) at Highway #315.
Turn right (east) at the Highway #314/315 junction, staying on Highway #315 and continue to Bird Lake. We will meet you at Nopiming Lodge.
However you arrive at our Big Woods, you will receive a warm welcome, and at the end of the week, you'll wish you could stay!
Call toll-free to discuss our area and services, and to book your wilderness whitetail deer or black bear hunt:
1.866.444.0401
Proud member of: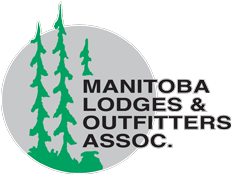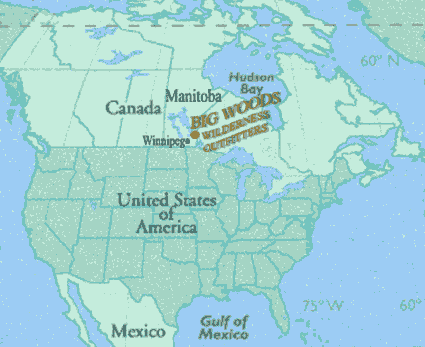 Time and Distance to the Big Woods:

U. S. City

Driving Distance (miles)

Driving Time (hours)

Atlanta, GA

Billings, MT

Boston, MA

Buffalo, NY

Chicago, IL

Cincinnati, OH

Dallas, TX

Denver, CO

Des Moines, IA

Indianapolis, IN

Kansas City, MO

Memphis, TN

Milwaukee, WI

Minneapolis, MN

Omaha, NE

Phoenix, AZ

Pittsburgh, PA

Raleigh, NC

Sacramento, CA

St. Louis, MO

Salt Lake City, UT

Sioux Falls, SD